About Danesh Parsian
Danesh Parsian Company was established in 2003 in order to help manage organizational resources using information technology tools, and during this period it has decided to use the latest technologies in the world and with creativity and a native use approach for the end consumer, efficiency Maintain and upgrade its services and products at the highest level.
Danesh Parsian also introduced the Baya e-commerce platform in 1399 as a comprehensive e-commerce platform in B2C and B2B.
Danesh Parsian Achievements
Danesh Parsian Company is the operator of national electronic systems and has designed and implemented valuable products for government organizations and bodies in an efficient format. Among the achievements of Danesh Parsian, the following can be mentioned:
1. SIB system (integrated health system)
2. Comprehensive system of environmental and occupational health
3. Comprehensive electronic system against Covid-19, which consists of:
Corona disease self-assessment system

Guilds and Industries Registration System

Dental services system

Covid-19 vaccination system

Corona vaccine side effect registration system

Vaccination digital card issuance system
4. Run a blood pressure control campaign
5. Enterprise Resource Management System (ERP)
6. National system of jobs based on internationally developed scientific systems
7. System of Economic Activities (ISIC)
8. Interbank exchange system
9. Comprehensive retail and store system
10. Exporting software and technology services abroad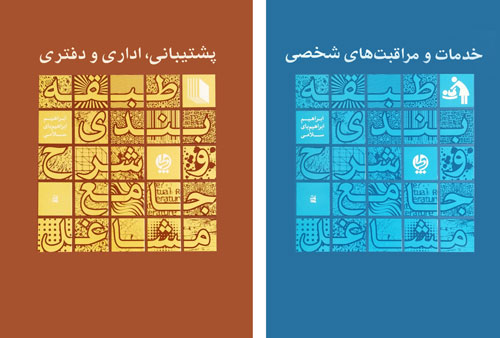 Books published by Danesh Parsian
Danesh Parsian Company, in addition to all products and services, during its years of activity has authored and published books and international standards in the field of business with the following titles:
Introduction and training of Office 2010 software (PowerPoint, Excel, Word and Access)

Basic concepts of information technology

Internet training

Windows 7 tutorial

Standard development process

Information technology applications

Standardize and standardize

Record of Tourism Research Center of Tehran University from 2005 to 2009

Management of conferences and gatherings

Familiarity with the basics of consumption pattern

Consumption pattern

Office writing ritual

General policies of the administrative system and the Civil Service Management Law

Classification and comprehensive job description
Mission and Perspective of Danesh Parsian (DAPA)
Based on the vision, Danesh Parsian will be an excellent organization for designing and offering various creative and IT-based products and services through its extensive network throughout our beloved country of Iran. Danesh Parsian Company is a leading company in the e-commerce industry and has helped many businesses to improve their quality.
Certificates and licenses of Danesh Parsian
Danesh Parsian Company, which is nearly two decades old, has received numerous certificates and certificates from the Ministry of Industry, Mines and Trade, the Ministry of Health, the Ministry of Cooperatives, Labor and Social Welfare, etc .; It also has an activity license from the country's computer trade union organization.
Golden statue of National Industry Day as the top software industry from the Ministry of Industry, Mines and Trade in 1396

Certificate of ranking and qualification of IT companies in 1399 from the Budget and Program Organization of the country

Successful management of the private sector resistance economy in 2016

Member of the Association of Test Centers and Research and Development Centers

Member of Tehran Computer Guild Organization

Acknowledgment from the Information Technology Organization of Iran in the implementation of the apple system of the Ministry of Health in 1398

Acknowledgment from the Minister of Health for the implementation of the National Campaign to Control Blood Pressure in 1398

A letter of thanks from the Deputy Minister of Social Welfare and the Secretary of the Charity Conference as a Top Entrepreneur

Certificate of appreciation for the participation of the non-governmental sector in e-government projects from the Information Technology Organization in 1398 for designing an integrated health system (SIB)

Exploitation license from the Ministry of Industry, Mines and Trade in 1399

Certificate of registration of NFS software (health technology software) from the Center for Development of Information Technology and Digital Media in 1398

Non-governmental job search and employment counseling license from the Ministry of Cooperatives, Labor and Social Welfare in 1994

Enterprise Communication Software (ERP) Technical Certification Certificate

Certificate of Technical Approval of Seven Computer Skills (ICDL) Practice Test Software

 Question bank technical approval certificate

Technical approval certificate for writing and editing software and content

Comprehensive test software technical approval certificate

Technical approval certificate of smart school management software

Health MAAH software technical approval certificate

Certificate of technical approval of the MAAH software

Technical confirmation certificate of Iranian SIB software (integrated health system)

Technical approval certificate for NFS software (health technology software)